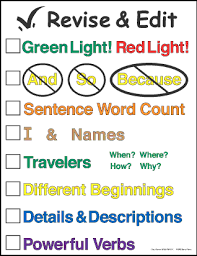 You're saying, "I want to revise my sentence." You may be one of those who are thinking to get help for your sentence construction flaws, and you're not alone. In fact, many people don't know how to correct their sentence. For one, they may not be familiar with the English language if it's not their native language. Two, they don't write often, so they are quite unfamiliar on how to write with correct sentences. If you were in the same boat, don't worry. Help is here. Check out the five tips on how to work on your sentence and make it a better one.
Correct My Sentence Tips
One of the most common problems is sentence completeness, resulting to sentence fragments or a group of words that fail to be a sentence because it does not contain a complete thought. Spot for the subject and the verb. If you cannot find any one of them, then you should revise your sentence by including which part is missing.
Locate incomplete introductions or danger words or statements. They can be used in introducing something, but the writer failed writing what that thing is being introduced. They usually need a follow up phrase, and if they don't have it, they are called cliffhangers. For example, "When vacation comes," and to correct this error, complete the thought. Example: When vacation comes, I will go to my grandmother in the country.
Another free correct my sentence tip is to spot for run-on sentences, two or more independent clauses found in one sentence that could have been separated by appropriate punctuation. Sometimes, people don't use a coordinating conjunction, including 'but, so, or, and.' Without proper use of punctuation, such as semicolon for separating the two independent clauses, there will be a run-on sentence and this is the same if you would not use a coordinating conjunction.
Check for parallel structure means different parts of the sentence match each other.
Find out if a fragment could be added to the sentence after or before it. If not, take it out or complete it.
Use a Free Correct My Sentence Tool
To correct your sentence, you can also make use of the all-in-one writing helper for detecting mistakes—the best compound sentence checker online. Use it now!
Image credit: http://www.nancyfetzer.com/cre-int.htm